CoreMed Pty Ltd is an Australian based Medical Distribution Company, specialising in the Sales and Marketing of ENT products nationally, and in New Zealand.
Established in 2008 , CoreMed is the sole distributor for Spiggle & Theis ENT Products in Australia and New Zealand.
CoreMed provides a professional, efficient and experienced approach towards the product and service requirements of hospital operating theatres, CSSD, and specialist rooms. We supply medical devices to ENT departments both in the public and private sector including Ramsay Healthcare, Healthscope, and other private entities.
Our customers include ENT and General Surgeons, ENT Clinical Nurses, Nurse unit Managers, and Purchasing Officers & ENT Clinics.
We provide in-servicing to ensure a smooth transition to new products and technology, creating minimal downtime for staff and best patient care with our products. We also provide an extensive choice for Surgeons to enhance patient treatment and improve patient care. 
New and innovative products are regularly being reviewed so these can be introduced to hospitals and physicians to provide improved patient care and surgical outcomes.
Recent products introduced include the TubaVent ® Eustachian Tube Dilation Balloon for treating patients with chronic ET dysfunction -a condition affecting  60 million people worldwide*. We have also recently introduced the Trachealator™ Airway Balloon Dilatation system to our range in Australia. The Trachealator™ offers a new and gentle way to treat tracheal stenosis that hasn't previously been available in Australia.
Overnight delivery is available to all capital cities. If you don't find what you need please contact us as we can source other ENT products if they do not appear in our existing range.
CoreMed is an ISO 9001 Certified company, complying to all ISO 9001 rules and standards.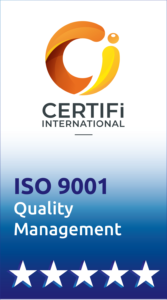 *Browning GC, Gatehouse S., The prevalence of middle ear disease in the adult British population. Clin Otolaryngol Allied Sci 1992;1:73 17-321