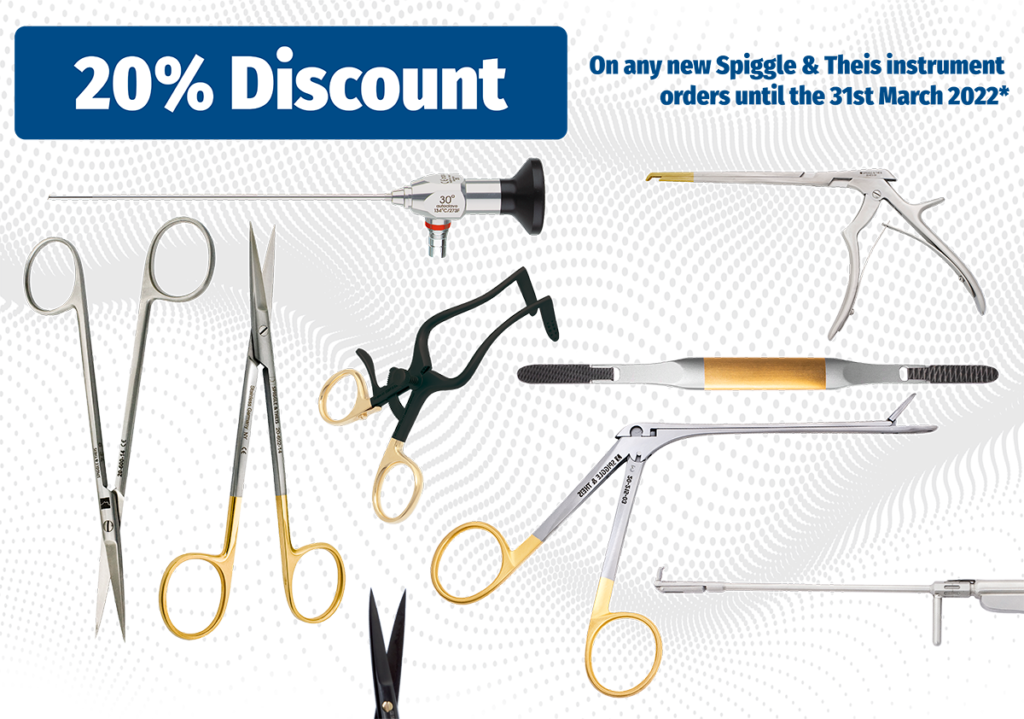 As a way to say thank you for your ongoing support, CoreMed is offering a 20% discount on all new Spiggle & Theis Instrument quotes until the 31/03/2022*.
Any new instrument quotes requested within this time will have a 20% discount applied to our usual price.
To view our reusable instrument range, click here
For any quote requests, please email: admin@coremed.com.au or call 02 9810 6947.
* Excludes the Panetti Instrument Line & does not include Freight. All PO's must be received by 31/03/2022.